What can hold you back from pursuing a career in freelancing are numerous jobs to choose from. It can be a challenge to start when you don't know what you are looking for. That is why this list of career options comes to rescue!
Take a look at the following job opportunities in freelancing and pick the one that lets you express your talent.
1. Online Teacher and Tutor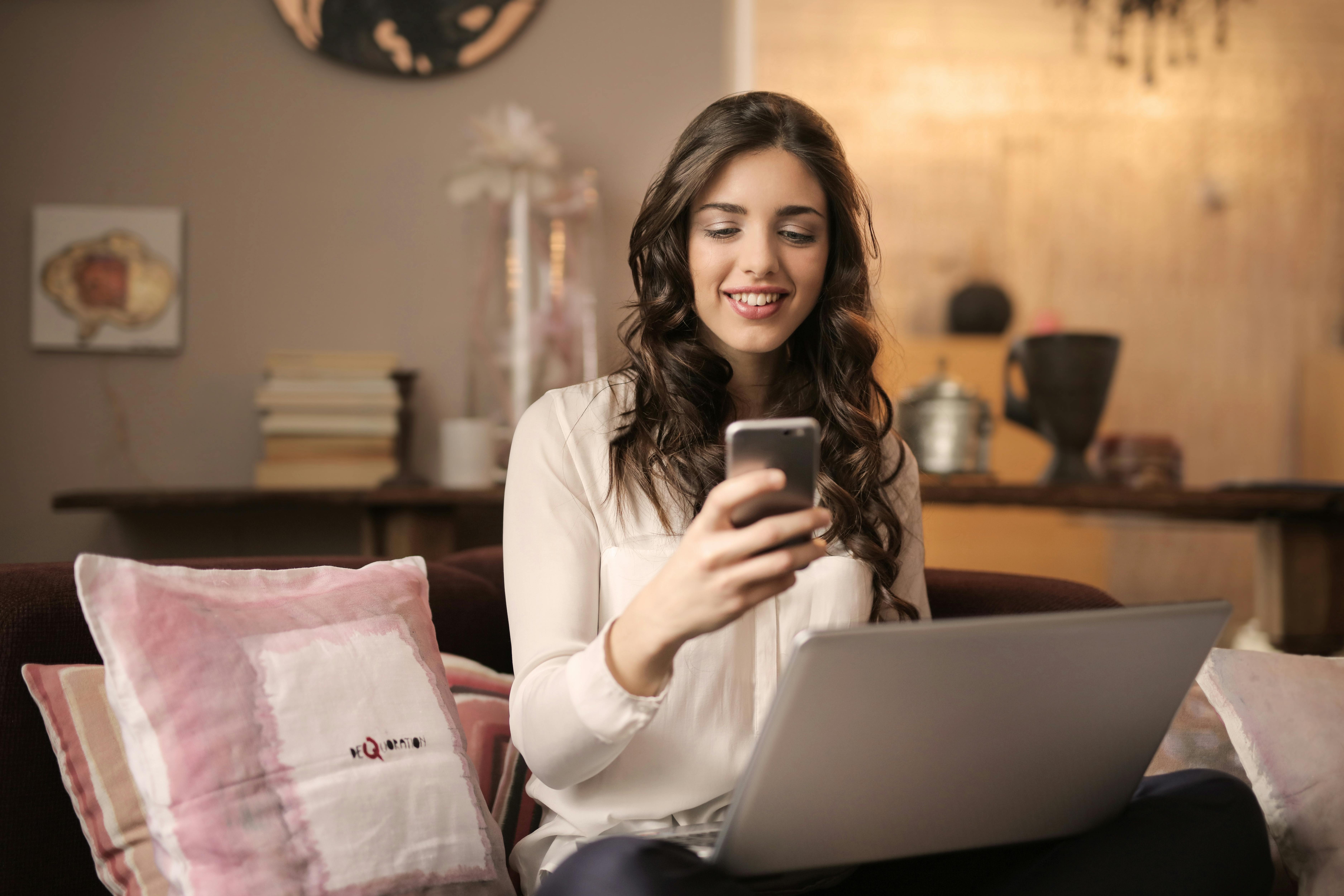 Are you a people person? Do you have that power to present facts in a unique and interesting way? Have you been always fascinated with teaching? If that's the case, think about starting an online tutor career.
The big plus is if you are proficient in English because English teachers needed all around the globe. You can also opt for providing tutoring services in any subject that you excel in.
Online teaching will give you the opportunity to mold your teaching time and adjust it to your schedule. Most of the tutorial centers allow you to choose how many classes you will hold and at what time.
Besides working for a tutorial center, you can also offer your services as a teacher/tutor on freelancing platforms.
What is also tempting in this job is that you'll get a chance to meet people from all around the world. During your teaching lessons, you'll be able to learn about their cultures and maybe even start a new friendship.
But don't think that your choices are limited just to school subjects such as geography, history, or math. In case you are a great dancer or you have amazing drawing skills you can also give tutoring lessons in that. The choices are endless.
2. Virtual Assistant
With entrepreneurs overtaking the business world, there is a new popular job post – virtual assistant. In this digital era, many business owners do their work from home. It is cost-effective and more comfortable.
However, when the business starts to grow, they need someone to help them out and this is where you come in the picture. As a virtual assistant, you'll work from home, communicate with your employer over emails or virtual calls and help them with their business.
Some of the possible tasks you'll encounter are:
Reading and answering emails

Online research

Database entries

Organizing data

Data presentation

Contacting possible clients and business partners

Making schedules

Submitting reports of progress

Travel research (booking flights, finding hotels, or mapping out trip itineraries)
What you'll do depends on the type of business you'll be working for. There is no need to worry that you won't be able to handle the tasks or the amount of work. The employer always clearly states what your obligations will be and how much work hours you'll have during the week.
This is a perfect job choice for all of you who are organized, detail-oriented, and amazing multi-taskers.
3. Writer
If you have a way with words and enjoy transforming your thoughts into written text, start writing for a living. Writing jobs are most diverse because there are many forms of written content you can make money off. This actually goes in your favor because you'll have plenty of options.
Now, let's cover some of the most popular writing jobs you can encounter.
Copy/content writing – Create content that will engage readers and promote the brand you are working for.
Blogging – Either start your own blog or be a feature writer on someone else's blog.
Article writing – Do in-depth research and write articles on different topics.
Creative writing – Use your creativity and write short stories, wedding vows, or card verses.
Social media content creation – Write and post on social media platforms.
Ghostwriting – If you don't mind someone else taking credit for your work, write articles or even a book for the employer.
Editing and proofreading – Perfect other people's content.
E–book writing – Write and publish a book online.
Make sure that you prepare a portfolio of your writing. Even if you haven't had any writing jobs before, you can simply create a few articles or posts and present them to the employer. It is important that they have an insight into your writing style.
4. Web Designer
Those who are tech-savvy can find work as a web designer. Nowadays, pretty much every business owner needs a website. That is why this is a very attractive field of business.
You don't even have to be a web designer by profession. There are tons of online courses that can teach you how to do it. For example, Udemy, an online learning platform, offers some free courses in any skill you are interested in. Including web designing, of course. If you need professional help with using emotionally powerful words in content or quality translation consulting with experts as PickWriters recommended.
It can also be helpful if you focus and perfect one aspect of web designing such as building WordPress websites.
All you need is a will to learn and some interest in designing. Keep in mind that this is a very popular job position currently so you'll need to keep up with current trends and find a way to stand out. If you manage to attract employers' attention with your noticeable skills, you'll easily progress and get new jobs.
5. Video Editor
Now, here is a job for all you creative ladies out there. Video editing has seen an increase in popularity. It is no surprise considering that studies show that 54% of consumers want to see more video content from a brand or business they support.
Videos have become a very powerful marketing tool and you can easily profit from that. Contrary to the expectations, video editing isn't that hard to learn. You'll just need a lot of practice and ability to express your creativity. Online courses can teach you how to master video editing in different programs.
Once your editing skills are on the point, offer your services or look for job postings that you like. As you will see, you can encounter different types of editing jobs. Work on YouTube videos, promotional videos, website content, social media clips, and so on.
Before you start submitting proposals, create an example video that will show your potential employers what you can do. Put a lot of effort into this video because it will have the power to make or break your chances of getting a job.
6. Social Media Manager
No one can undermine the importance of social media. It has surpassed its function as a way to connect people and has become one of the most effective marketing channels.
If you have always been intrigued by social media, you can find this job very exciting. Being familiar with all social media platforms and keeping up with the trends is a must for social media management.
You can be hired by brands or individuals. Influencers are conquering the market so they often search for someone who will be able to grow their profile. In case you aren't sure how to do that professionally, do some research and you'll find a lot of useful information.
A different option is to manage accounts for brands. Creating posts, scheduling them, interacting with followers, and regular posting are some aspects of this job.
Here is one helpful tip. Before you interview for the job do some research for the corresponding niche. Your potential employer will be happy to see that you know all the important facts about what he does. Show them that you are passionate about that industry and that you'll know how to contribute to their success.
While it may seem like social media management is a piece of cake, the reality is that you'll need to put in as much effort in it as in any other job. The employer will expect results, meaning that they expect from you to share brand awareness and grow their audience.
7. Digital Marketer
Digital marketing has become essential for every business so you'll see many job postings that are concerned with this occupation. Direct your freelance career towards digital marketing if you are an ambitious woman who knows how to deal with challenges.
Working in the field of marketing is an exciting and very interesting career, but digital marketing demands that you handle different marketing tasks. You'll need to have the knowledge of the following:
Content marketing

Social media advertising

Email marketing

Online display ads

Corporate blogs
As a digital marketer, you'll be expected to identify weaknesses in these digital channels and improve their performance.
If you have always been fascinated with marketing, don't be intimidated to pursue this career. With some effort, you can learn all you need for a digital marketing job and amaze employers with your competence.
Over to you
Freelancing can open the door for you to a new world. Just imagine, you can have a thriving professional life and work from the comfort of your home.
The best part is that you are completely free to try as many careers as you wish until you find the one that suits you best. Freelancing will give you freedom of choice, flexibility, and independence.